When we asked our friend, a member of the Armenian community in the Czech Republic, if he knew a man called Shant Aleksanyan, he answered: "He's like a specter."
This reply startled us. It turns out that many in the community have heard of Aleksanyan and know that he has many businesses in the country, including a casino in the town of Železná Ruda, a town in the Pilsen Region of the Czech Republic near the German border. But they have never seen Aleksanyan, nor can they point him out in a crowd. The Aleksanyan family has no links to the local Armenian community.
Nevertheless, Shant Aleksanyan accompanied a delegation led by the then Czech Minister of Defense Martin Barták that visited Armenia on March 26, 2010. The delegation met Armenian President Serzh Sargsyan and Armenian Minister of Defense Seyran Ohanyan and Shant Aleksanyan was introduced as a representative of the Czech Armenian community. This appellation angered the community.
According to our sources, Armenian General Aleksan Aleksanyan periodically visits his brother Shant in the Czech Republic. The general was part of a delegation headed by Seyran Ohanyan that paid an official visit to the Czech Republic on October 13-14, 2015.
Many within Armenia's Ministry of Defense are also well aware of Shant Aleksanyan. He's not only General Aleksanyan's younger brother, but also a confidante of former Minister of Defense Seyran Ohanyan. He's also a former business partner of Ohanyan's. Shant Aleksanyan has founded many companies in Armenia and the Czech Republic. He now owns real estate and other businesses in the Czech Republic.
Shant Aleksanyan's Businesses in Armenia
Shant Aleksanyan, a citizen of Armenia born in 1972, now resides with his family in Prague. One of his businesses in Armenia, Shant LLC, was registered in 1994 and deals in retail food sales. The company name was changed to Shant and Brothers in 2000. Along with the name change, the address of the company was moved from the town of Armavir, where Shant is registered, to the village of Norapat. ARF member Gagik Gabrielyan, appointed the Deputy Governor of Armavir Province in March 2016, served as the director of the company from 2000 to 2002. As of 2014, the company's sole shareholder and director has been 20-year-old Anoush, Shant Aleksanyan's eldest daughter. Charter capital is listed as 16.8 million AMD. The company has temporarily ceased operating.
Shant Aleksanyan has four children – Anoush, John, Karapet and Alexa. The latter two are minors. Anoush is registered as residing in a new building at 12 Charents Street in Yerevan, along with her mother Larisa Zakaryan. They are registered as living in different apartments. 19-year-old John is registered as living with his father in Armavir.
Another company, Norogshin 1 LLC, was registered in 1995 and later dissolved.
In 2001, Shant Aleksanyan founded Pokrik John LLC, a company that constructs residential and non-residential buildings. It's also located in Norapat. Charter capital is 35.6 million AMD. Kamo Zakaryan, a son of Shant's father-in-law, replaced him as sole shareholder and director. In 2014, Hamlet Hakobyan, also from Armavir, replaced Zakaryan.
Days after Pokrik John LLC was founded, Shant Aleksanyan, the brothers Armen and Gagik Kalantaryan, and Rubik Yegoryan, founded Jefers Akumb LLC. The first three own 30% each. Yegoryan owns 10%. The company is registered in a house on Yerevan's Azatamartikneri Street. The house also serves as the address of Armen Kalantaryan. Charter capital is 50,000 AMD. The company is engaged in a variety of pursuits – casino, bath and sauna activities, trade in food and non-food items, auto repair, and gas stations.
Shant Aleksanyan, along with friends, founded Mer Toun (Our House), an apartment construction consumers' cooperative, in 2005. Shant served as its first director, followed by Kamo Zakaryan. At first, the cooperative had ten members, each with a 10% share. Members were Shant Aleksanyan and his wife Larisa Zakaryan; his brothers Aleksan and Arayik Aleksanyan along with their wives Armineh Aloyan and Anoush Papyan; Gagik Kalantaryan; and the Adimyans from Yerevan. Three others joined them in 2006 and the overall fund became 750 million AMD, of which 25% (187.5 million) belonged to Shant Aleksanyan. According to changes made in 2008, the members were Shant Aleksanyan (50% or 50 million), A. Papyan and A. Aloyan (25% each). The coop's objective, according to the charter, was to build a multi residential building near 10 and 12 Charents Street. The building was never built and the coop dissolved in 2014.
The most interesting of the companies owned by Shant Aleksanyan in Armenia is S.T.Sh. Piramida LLC.
Three Friends
Using the first letters of their names, Seyran Ohanyan, Tigran Movsisyan and Shant Aleksanyan founded S.T.Sh. Piramida in May 2002. Initially, the company was registered at the address of Aleksanyan's Armavir house. In 2003, Ohanyan and Movsisyan left the company, only to return in 2004.
Ohanyan served as the NKR Minister of Defense from 1999 to 2007, and as Armenia's Minister of Defense from 2008 to 2016. In 2004, the company changed its address to 20/2 Sayat Nova Street in Yerevan, where it operated a night club that's now a café. Of the three friends, Seyran was a government official; Moscow resident Tigran, who later died, a financial wizard; and Shant, in the construction and other businesses.
Tigran and Shant left the company in 2004, replaced by French-Armenian Christian Zadikian. Ohanyan, then an NKR official, following the example of friends, transferred his shares to his father Moushegh in 2005. Today, the company is 55% owned by Moushegh and Zadikian, 45%. 59-year-old Zadigian founded shoe and leather repair, wholesale sales of various items, and real estate leasing businesses in France. His son Christopher Zadig Zadikian own some businesses in Armenia and one of his parters is Gagik Kalantaryan.
The charter capital of Piramida is 50,000 AMD, and the company has been involved in several court cases.
Piramida: Dirty Stories
In 2009, a former Ukrainian dancer at the Piramida night club sued company director Hrachya Sargsyan (director since 2006) for allegedly kicking her during an argument. The court, taking into account a general amnesty declared days before, dropped the case.
In 2012, Hrachya Sargsyan was arrested at the Bagratashen border crossing while leaving Armenia. In April 2014, he was sentenced to six years in jail after being found guilty of attempted fraud and document counterfeiting. An appeals court sustained the sentence. Sargsyan's complaint to the cassation court was rejected. In the court's decision, it was noted that S.T.Sh. Piramida had taken several loans from ArtsakhBank, using real estate at 20/2 Sayat Nova Street and 28 Metaghagortzneri Street as collateral. The loans were for the Ohanyans, who paid them. The only unpaid loan was for US$900,000. In 2011, Hrachya Sargsyan took out a new 15 million AMD loan from the same bank, using his apartment as collateral. However, he forged the signatures of M. Ohanyan and C. Zadikian (company shareholders) as guarantors.
In 2012, Hrachya Sargsyan tried to take out a loan, over $1million, from VTB Bank, in the company's name. Sargsyan claimed that M. Ohanyan wanted the loan in order to buy the shares owned by Zadikian. The bank said that it would have to sign guarantor contracts with Moushegh and Seyran Ohanyan. Sargsyan had forged their signatures. By forging other documents, he told the State Cadastre and VTB Bank that the abovementioned properties had no liens against them and put them up as collateral for the loan. In reality, the property had already been put as collateral with ArtsakhBank for the $900,000 loan.
VTB Bank then told Sargsyan that the $1.1 million loan amount would be transferred to an account opened for the company. But Sargsyan, the company director, couldn't get his hands on the money since it was to be transferred to Zadikian's account. To overcome this challenge, Sargsyan told Zadikian, residing in France, that he would be taking out a loan to pay back, over time, the $80,000 shareholder debt he owed here that had accumulated in the company, for which he needed Zadikian's letter of attorney, so that he could access the account and make transactions. He also lied to Zadikian, saying that he had placed his apartment as collateral. But, he had already done so to get the 15 million AMD loan. Zadikian believed Sargsyan, giving him power of attorney. VTB Bank transferred $1.1 million to Zadikian's account. But, the next day, Zadikian got suspicious during a telephone call with Sargsyan and instructed the bank manager top stop all transactions until she came to Armenia. Soon afterwards, Sargsyan attempted to flee Armenia. He couldn't. Zadikian, who had arrived in Armenia, had already notified the police.
After this revelation, at the end of 2012, Souren Hovhannisyan, a resident of Abovyan, replaced Sargsyan as S.T.Sh. Piramida director. In December 2013, the company leased its club to Arag Company LLC for 100,000 AMD per month. The activities of the club were effectively managed by the husband of the founder of the leasing company, Aram Karapetyan. The latter, along with two Iranian citizens, started operating the club in February 2014. According to the court decision, the managers of the night club decided to make it more attractive to Iranians interested in prostitutes. Armenian prostitutes did not have to pay a cover charge, and they got food and drink discounts. Iranian visitors, both men and women, were charged a 5,000 AMD cover. Armenian men weren't allowed in the club. There were always 20-25 prostitutes in the club. Iranians would dance with them and eventually agree on a price for sex. Most of the club's income was derived from the food and drink ordered by the Iranian patrons, along with their cover charge. In June 2015, Aram Karapetyan was found guilty of prostitution and sentenced to three years. The court then changed it to two years' probation. The Iranians had fled and a search was ordered.
General Aleksanyan
What follows are some brief biographical notes of Major-General Aleksan Aleksanyan, Chief of the Moral and Welfare Department of the RA Armed Forces General Staff.
Aleksan Aleksanyan was born on December 4, 1961 in the town of Armavir. He attended Yerevan's Polytechnic Institute from 1980-1985. He participated in the defense of Armenia's borders in 1992 as part of the volunteer units. He joined the RA Armed Forces in 1993 as the commander of an artillery unit and served in various capacities until 1999. In 1999, he was sent to the NKR and was appointed assistant to Minister of Defense Seyran Ohanyan. In 2007, he was appointed a military unit deputy commander. He was appointed commander in 2009. He was promoted to rank of major-general in 2012. He is married with two children.
Apparently, Aleksanyan never served as a conscripted soldier in the Soviet Army. His biography doesn't specify what volunteer units he fought in or the values he displayed to be promoted to the rank of major-general.
Shant Aleksanyan's Czech Possessions
According to our information, Aleksanyan also has close ties to former minister Karen Jshmarityan and Frounzik Mouseghyan, a former minister of Armenia's State Social Insurance Fund. He's also connected to Mkhitar Sargsyan, who owns 50% of the Moush meat producing company.
Joka SL
This is the first company founded by Shant Aleksanyan in the Czech Republic. Founded in 2004, in Prague, the company's charter capital is 200,000 Czech Koruna (around 4 million AMD).
Shant owned 60% of the company, his wife 30%, and Artak Grigoryan 10%. Later, Vahik Mnoyan, a resident of the Armavir community of Shenavan took over Grigoryan's shares. In 2007, all the company's shares were transferred to Mkhitar Sargsyan, a Yerevan resident and a Moush stockholder. Vladimir Margaryan, also from Yerevan, joined him later. As of 2014, M. Sargsyan and L. Zakaryan owned 50% each in the company. Last year, Sargsyan gave his shares to Shant Aleksanyan, who transferred them to his son John (see photo; John is with his uncle Kamo Zakaryan) in January 2016. Currently, the company is equally owned by mother and son, who also serves as the directors of Joka SL.
The company was in the wholesale trade from 2004-2008. Since 2008, the company has engaged in manufacturing, trade and other services. From 2004-2005, Joka SL was registered in the Krč neighborhood of Prague. In 2005 it moved to Volutová 2524/12, Stodůlky, a working-class neighborhood where many from post-Soviet countries now reside.
Volutová 2524/12 is one of the five recently built buildings seen in the above photo. According to a Hetq source, Shant and his wife, along with their children, live in this building in which he owns three apartments. Joka SL probably moved here after the property was obtained. The Czech Real Estate Cadastre shows that Shant Aleksanyan, Larisa Zakaryan and Joka SL are owners of the building, as well as Konstantin and Svetlana Sarkisovs.
We visited the address in September and photographed a list of residents. As shown below, in addition to the Aleksanyans and Sarkisovs, there's a Gevorgyan and a Sanvel (must be Samvel) Sargsyan, who are listed as living in the same apartment. One can assume that this is an apartment owned by Joka SL.
ROKO 9
This company was founded on October 27, 2009 in Prague at Volutová 2524/12. Charter capital is 300,000 Czech Koruna. It engages in manufacturing, trade, various services and real estate leasing.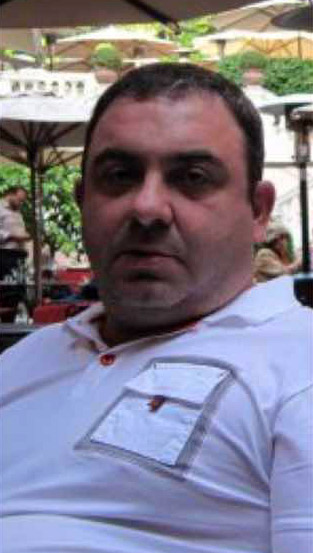 Contrary to Joka SL, Shant Aleksanyan has never been involved in ROKO 9. It was founded by Russian citizen Konstantin Sarkisov. He owned 90% and Larisa Zakaryan owned 10%. Later, all the shares were transferred to Svetlana Sarkisova, Konstantin's wife, who then transferred her shares to Yerevan resident Vladimir Margaryan, who owned 10% in Joka SL. Margaryan is registered in Yerevan. Director of the Trade and Credit Department of HSBC Bank Armenia Aram Pinajian is registered at the same address. So is Pinajian's brother Tigran, who is involved in various construction companies. Ruzanna Sargsyan, Chair of Historical and Regional Geology at Yerevan State University, is also registered at the address. In May of this year, Vahram Vardanyan took over ROKO 9 from Vladimir Margaryan. Hetq wrote about Vardanyan elsewhere.
Joka 90
This is one of Shant Aleksanyan's pivotal companies. It was founded in 2007 and registered at Volutová 2524/12. With charter capital of 200,000 Czech Koruna, it's involved in real estate leasing, along with manufacturing, trade and other services.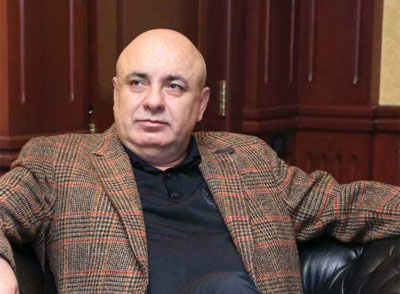 At first, Shant Aleksanyan and Edgar Sargsyan owned 50% shares. Soon afterwards, E. Sargsyan transferred his shares to Larisa Zakaryan. The couple was soon joined by Stepan Akhoyan, the brother of Prosperous Armenia MP Aragats Akhoyan, and director of the SPITAK TNAK LLC construction company. From 2012-2015, shares in Joka 90 were equally split between Shant Aleksanyan and K. Sarkisov. APEX ENTERPRISE LLC, a company registered in Prague, became a third shareholder in May 2015. Today, APEX ENTERPRISE owns 50%, Shant Aleksanyan 40%, and K. Sarkisov 10%.
In October 2012, Joka 90 changed its address to the Czech tourist town of Železná Ruda on the German border. The address is Alžbětín 50, Železná Ruda. The Czech property registry shows that Joka 90 owns large tracts of land here. Star's casino is located at unit 127.
Star's casino and Joka Invest
Star's casino Joint-stock Company was founded on September 17, 2014 and registered at the casino's address – Alžbětín 50, Železná Ruda. Completed on November 25, 2016, the one-story structure has a surface of 2,427 square meters.
The company's sole shareholder was Shant Aleksanyan, who also served as chairman of the board.
Joka Invest LLC was registered at the Star's casino address on April 30, 2015. While Joka Invest, according to registration documents, is involved in real estate leasing, it was apparently set-up to run the casino. In fact, Joka Invest became the sole shareholder of Star's casino in June 2015, replacing Shant Aleksanyan.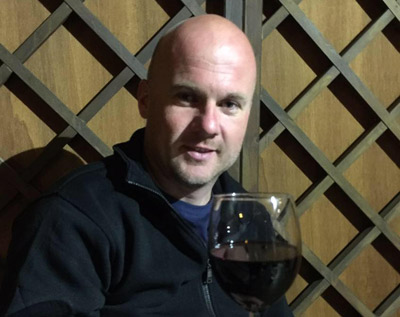 Star's casino's charter capital also grew. The 20% share owned by Shant Aleksanyan (valued at 2 million Koruna) was consolidated into one share. 49 other shares with the same value were issued. In other words, the company now has 50 shares valued at 100 million Koruna (some 2 billion AMD). The privilege to buy the news shares was given to Joka Invest.
Taking over as director at Star's casino from Shant Aleksanyan was local resident Marek Sekyra. Jaromír Staněk became chairman of the board. Shant's son John is now the director of Star's Casino. That's to say Shant's representative in Star's casino and Joka Invest is his son John and Jaromír Staněk is APEX ENTERPRISE's rep.
After the inclusion of APEX ENTERPRISE Star's casino also got involved in gambling business.
Johannes Weißengruber serves as director of the Czech LLCs (s.r.o) and Austrian LLCs (GmbH) of APEX.
Johannes Weissengruber is the founder and chairman of APEX Gaming Technology, a global gaming manufacturer and operator headquartered in Austria, in the town of Gutau. The manufacturing base is in Budweis in the Czech Republic. APEX has been running wholly-owned subsidiaries in Albania, Austria, Czech Republic, Germany, Macedonia, Slovakia and Serbia for many years.
APEX manufactured games are used in Star's casino. The casino's website promotes its various games, restaurant offerings, hotel accommodations and events, including an Armenian barbecue party.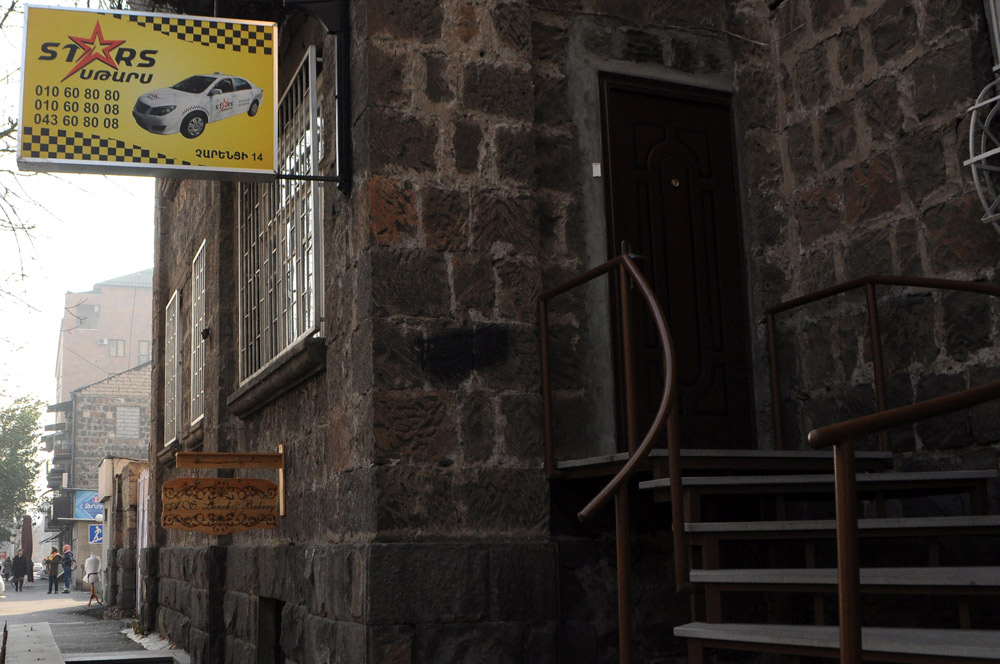 General Aleksan Aleksanyan has two children, 28-year-old Ani and 25-year-old Areg. A family in-law, Hovhannes Mirakyan, founded a taxi service in Yerevan in February 2015. He named it Stars.
Let's remind readers that Shant Aleksanyan's wife Larisa and daughter Anoush are registered as residing at 12 Charents Street.
By  Pavla Holcová, Lukáš Nechvátal, Vahe Sarukhanyan (hetq.am)